Island Style Wearable Art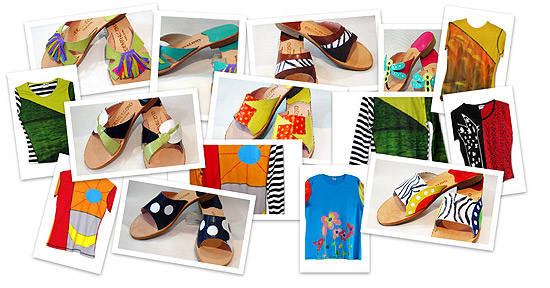 Live the Island Style life even when you are outside of your home.  Our colorful shirts designed by a group of talented women artists based on their paintings are always stylish. And if Cinderella had lived in the islands one of these handmade sandals would have been the one her prince was carrying while looking for his bride. They are available in even number sizes 6-10.  Custom sizes and colors are available.
Please E-mail or call us today at 305-292-7800 for more information.