Island Style Wearable Art and Jewelry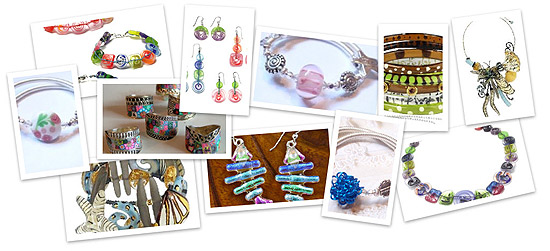 Don't just decorate your home Island Style, dress Island Style! In both our galleries we show a selection of stylish hand painted clothing and handmade jewelry by our talented artists. The pieces shown are just a small sample from our collection and we are always adding new artists.
Please E-mail or call us today at 305-292-7800 for more information.
Wearable Art
One-of-a-Kind Denim Jackets
Each of these denim jackets is a hand painted one-of-kind work of art by the artist. Created exclusively for Island Style these stunning, high quality pieces come in XS, S, M, L and XL. As the artist paints each jacket individually, please contact us for the designs we are currently showing.
Hand Painted Sweaters
Vibrant Handmade Jewelry