Live Gallery Cam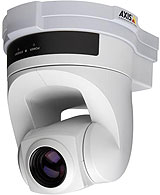 We have a live Webcam in our Key West Gallery for your viewing pleasure. Need to take a closer look at one of our products? Just give us a call and we will pull it out for you!
It is a pan tilt zoom webcam and is only operational during our regular business hours.
That darn Irma!!
Our camera is currently not working.
We are working on getting you back to  seeing your favorite items
You may be prompted to install an Active X control. Totally safe to do so and it is required to view and control the camera.
Want to See Something In More Detail? Call Us at 305-292-7800
Axis Media Control Installation Instructions –
When you click on the image to access the camera you will be prompted to install the "Axis Media Control " if needed.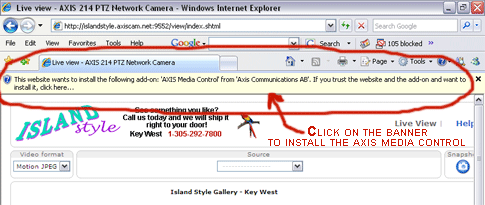 Choose install, this will allow YOU to control our in store camera and browse our real-time inventory.
Once you are on the camera screen you will see the bottom menu "PTZ Control Queue".
Click "request control", you will see above this button your position in the queue.

To the left you will see your "status in queue" which will let you know if you have control of the camera.
When you are in control of the camera use your mouse and click on the image to move the camera, you can also use your mouse scroll wheel (if equipped) to zoom in and out.