Whimsical Outdoor Art, and Mailboxes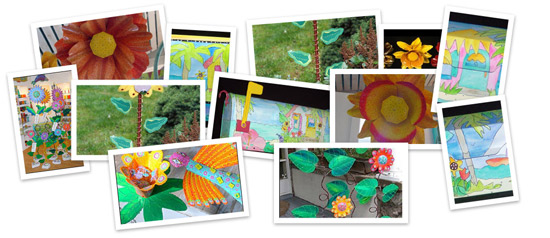 Purple Baby Daddies Indoor / Outdoor Sculptures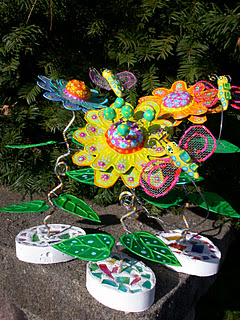 Island style Galleries are delighted to show original Purple Baby Daddies indoor/outdoor structural paintings. These unique whimsical works of art are done on sheet metal, embellished and finished with a gloss lacquer.
Brightly colored flowers, funky fish and playful flamingos are examples of these highly creative Key West artists one of a kind works.
Select  Purple Baby Daddies pieces are mounted on a mosaic tile base, others are designed for wall hanging.
Please E-mail or call us today at 305-292-7800 to inquire which of these happy Purple Baby Daddies creations are available to be sent to your home today.
Outdoor Thermometers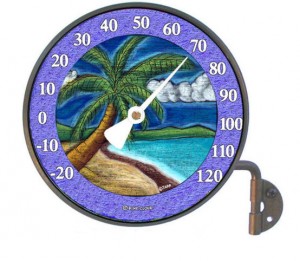 These brass finished outdoor thermometers are embellished with beautiful images of the sea.
They are 4 inches in diameter, mounted on a swivel bracket and covered with a glass domed cover.
For those who live in cold climates these warm beach images will make the cold seem not that bad. Well, at least we hope!
Sounds of the Sea Wind Bells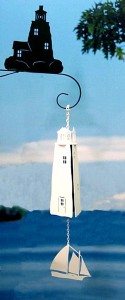 Our lighthouse wind bells are made of steel and powder coated white to last for years.
With each gust of wind your home will be filled with the romantic sounds of the sea.
Hand Painted Island Mailboxes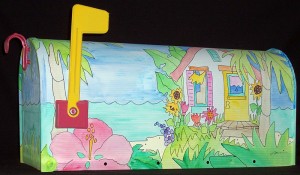 These brightly hand painted island mailboxes will surely make any home stand out.  Each one is unique. Wall and pole mounted styles are available. Please contact us for information on what current designs are available.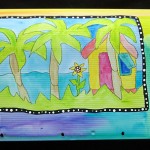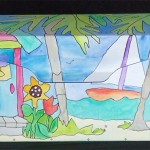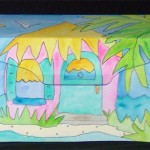 Please E-mail or call us today at 305-292-7800 for more information.