Whimsical Wall Clocks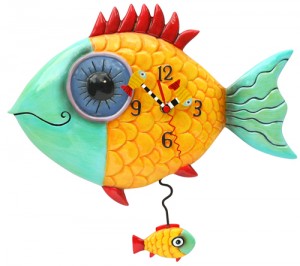 Time flies when you are having fun and you will always be having fun when you glance at these festive pendulum wall clocks.
Each whimsically designed clock is battery operated allowing you to easily brighten up any wall in your home or office.
Clock watching will never be dull again!
Please E-mail or call us today at 305-292-7800 for more information.